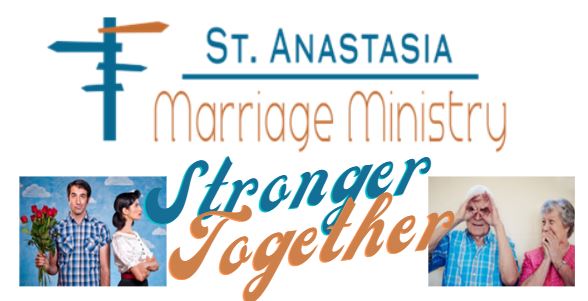 Marriage is an intimate community of life and love, established by the Creator and endowed by Him with its own proper laws. God, Himself, is the author of marriage. The vocation to marriage is written in the very nature of man and woman as they came from the Hand of the Creator. Marriage is not purely a human institution. The marriage covenant is a relationship between husband and wife, a permanent union of persons, capable of knowing and loving each other and God.
Click here: Date Ideas for Married Couples!
Here are some fun snap shots from some of the the Date Night Events! If you'd like more information about the Marriage Ministry here at St. Anastasia, please contact Gary Remensnyder at gremensnyder@yahoo.com
---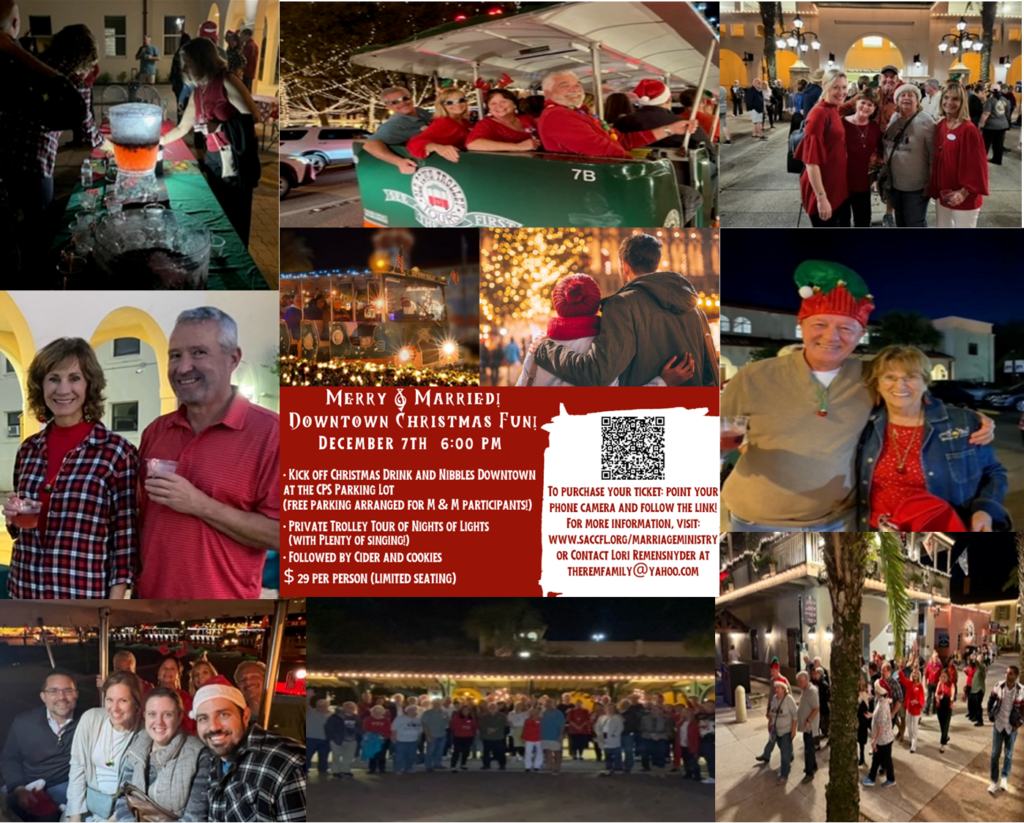 Merry & Married Event!
We had over 30 couples attend the event which kicked off with a festive cocktail and appetizers, followed by a group stroll down Saint George Street, a trolley ride where our attendees filled the entire trolley, sang Christmas carols together and wished everyone along the route a very "Merry Christmas"! We finished the night with hot cider and cookies! And 'Twas all a good night!
Fall Date Night Event!