---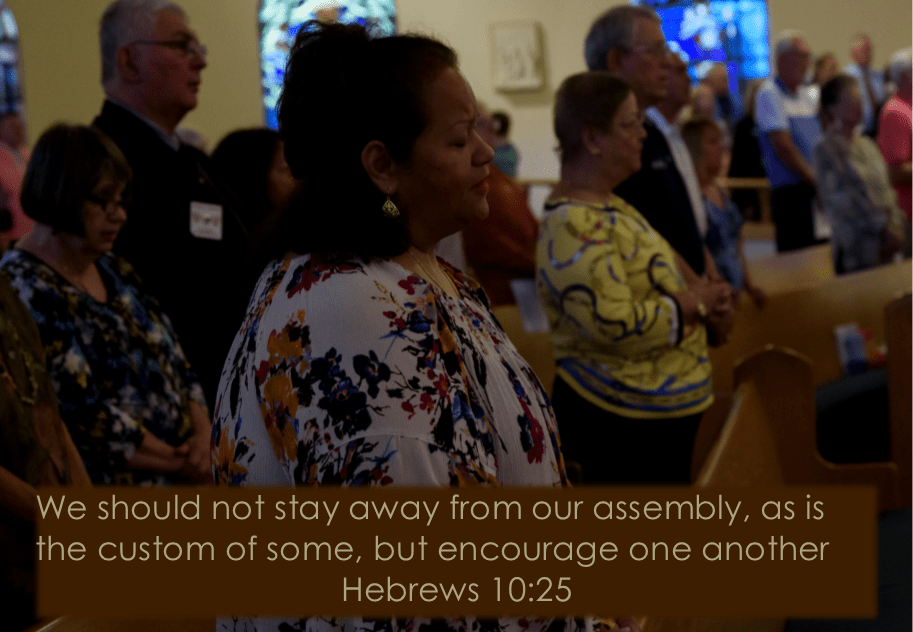 Brothers and Sisters,
Many have asked how to respond to family members who no longer want to attend Mass in person because it is more convenient to watch/stream the celebration at home. I hope this article may be of some assistance to you in those discussions. 

Love,
Father Tim
---
SCAM ALERT INFORMATION
1. SCAM Alerts: https://www.consumer.ftc.gov/features/scam-alerts
2. Phone Scams: https://www.consumer.ftc.gov/articles/0076-phone-scams
3. Email Scams, or "Phishing": https://www.consumer.ftc.gov/articles/0003-phishing
4. Hacked email: https://www.consumer.ftc.gov/articles/0376-hacked-email
5. Family Emergency Scams: https://www.consumer.ftc.gov/articles/0204-family-emergency-scams
6. Fraud: https://www.consumer.ftc.gov/articles/0060-10-things-you-can-do-avoid-fraud
---
---
Health Reminders
The winter cold, flu and coronavirus season is upon us. With the arrival of our winter parishioners the church will be more crowded allowing easier transmission of illnesses. For the protection of everyone, especially the immuno-compromised, we encourage you to wash your hands before coming to Mass, make use of the hand sanitizers at the doors, wear a mask, wave or make some other gesture at the sign of peace, and make use of the Mass dispensation when necessary.
The dispensation states, in part, that one does not have an obligation to attend Mass on Sunday if:
· you are ill, or your health condition would be significantly compromised if you were to contract an infectious illness.
· you exhibit flu-like symptoms (such as coughing, sniffling, etc.)
The full text of the dispensation and other situations where the dispensation is applied are found on the diocesan website www.dosafl.com.
Thank you for continuing to practice these best practices out of love for your fellow parishioners.
Fr. Tim.
---
Prayer for Priests
Gracious and loving God, we thank your for the gift of our priests. Through them, we experience your presence in the sacraments. Help our priests to be strong in their vocation. Set their souls on fire with love for your people. Grant them the wisdom, understanding, and strength they need to follow in the footsteps of Jesus. Inspire them with the vision of your Kingdom. Give them the words they need to spread the Gospel. Allow them to experience joy in their ministry. Help them to become instruments of your divine grace. We ask this through Jesus Christ, who lives and reigns as our Eternal Priest.
Amen.