Stay tuned for information on our 2022-2023 Concert Series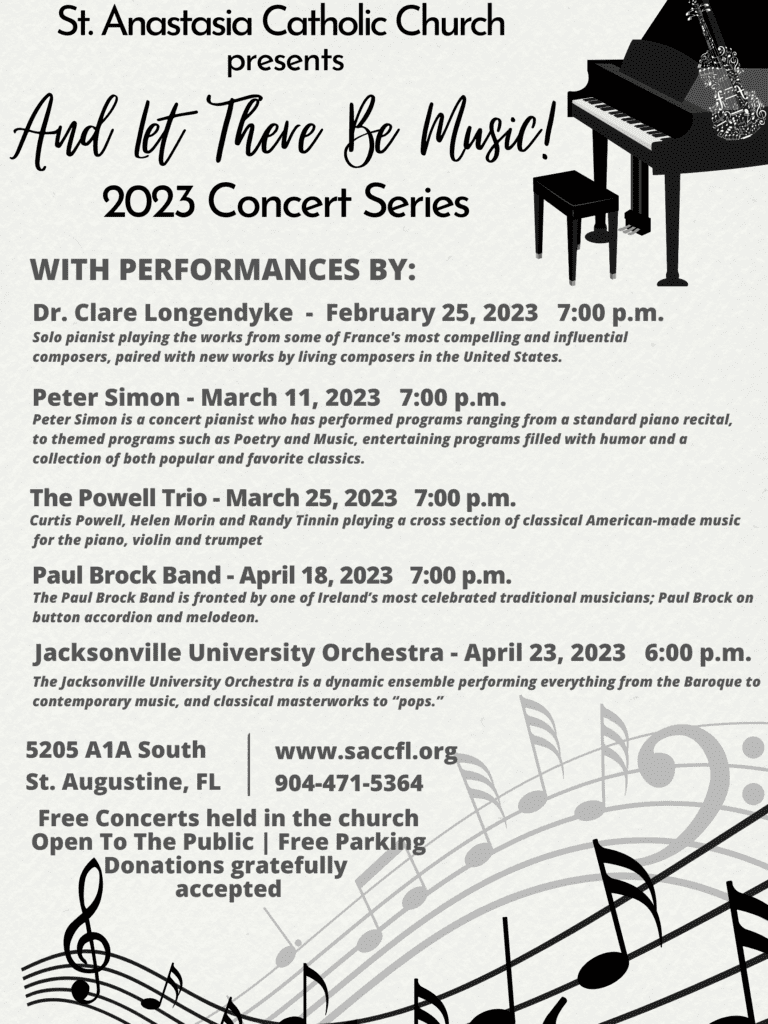 Our first performance on February 25 at 7:00 pm will be by Dr. Clare Longendyke.
When pianist Clare Longendyke interprets Haydn, she brings the composer's dancing jubilation and playful sense of humor to life. When she performs Debussy's music, her textural layering shimmering filigree, and flexible timing paint a vivid musical story. And when she performs the music of today's living composers, her approach embraces the rich history of the piano's past while shining light onto what is novel and pioneering. 
---
It Is Well With My Soul! Concert Series
May 17, 2020 12:00 noon
---
May 9, 2020 10:00 a.m.
---
May 2, 2020 10:00 a.m.
---
---
April 18, 2020 10:00 a.m.