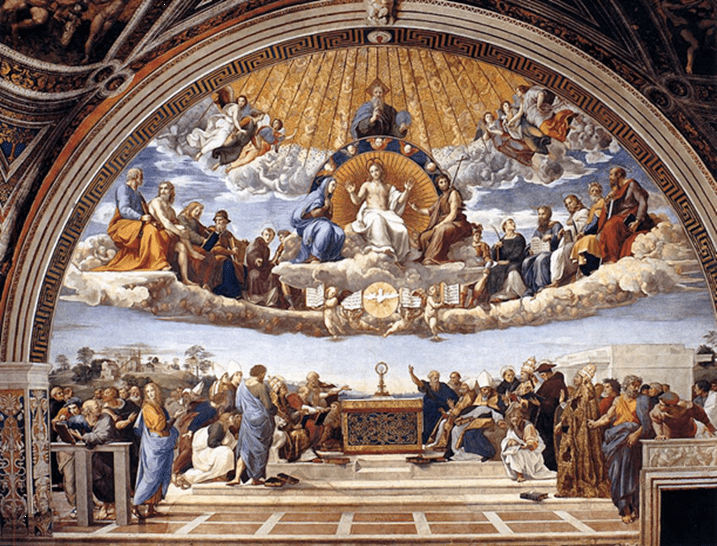 Meal, Presence, & Sacrifice: The Eucharist; a walk through the Mass
DOWNLOAD THE REGISTRATION PACKET HERE
· January 23rd/January 26th A Scriptural Introduction to the Eucharist
· January 30th/February 2nd The Eucharist Through the Ages
· February 6th/February 9th Teaching Mass, part 1
· February 13th/February 16th Teaching Mass, part 2
· February 20th/February 23rd Teaching Mass, part 3
Mondays at 10:00 am in St. Jude Celebration Hall
Thursdays at 7 pm In The Church
This five week course is meant to assist Catholics to better appreciate the mystery of the Eucharist as well as the words and gestures used throughout the Holy Sacrifice of the Mass.
The first two classes are more lecture-like focusing on examining the origins of the Eucharist throughout Sacred Scriptures and Church history. The final three classes are a Teaching Mass in three parts, where participants will be able to ask questions about words, gestures, and actions as the priest slowly walks through the Mass.
Please be sure to note: Monday morning sessions will be held in St. Jude Celebration Hall and the Thursday evening sessions will be held in the church.
Contact Fr. Jared for more information or to register for the class.
904-471-5364 X105 or frjared@saccfl.org